217-219 Washington, Waukegan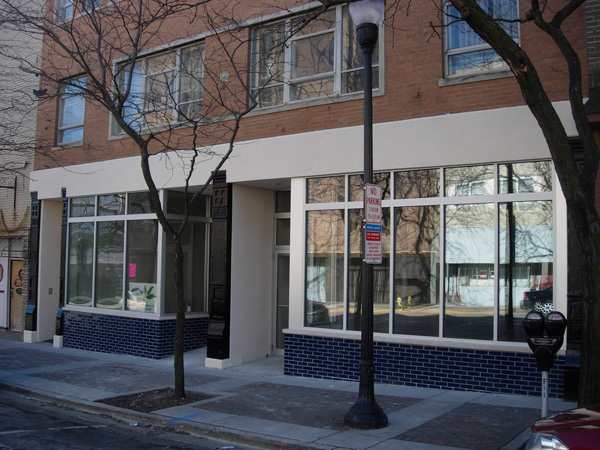 The owners of this mostly vacant commercial building asked DSC to design a new first floor façade to replace the existing dilapidated storefront and gut the interior in order to attract new tenants. We took inspiration from the existing Mid-Century Modern second and third floor brick to design a cobalt blue glazed brick and aluminum storefront that looks like it could have been part of the 1960's but also looks current. During construction, we discovered that the original turn of the century cast iron columns were still there, so we incorporated them into the design, resulting in a unique combination of new and old.
At press time, the spaces are still available. Contact John Reese at Gladstone Group 224-629-6844 for leasing information.