Bull Creek Addition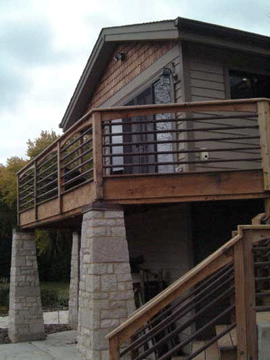 The owners of this 1970's ranch loved their large lot and views, but
hated the look and also wanted more space. Collaborating with the owner
and general contractor, Design Studio C, Ltd. added a new family room,
screened porch and basement workout area, reconfigured much of the
interior, and completely redesigned the exterior. The redesigned
interior spaces center around the family room addition with a dramatic
radial vaulted ceiling. The grand stone fireplace serves as a division
wall to this very open floor plan.