Bistro 17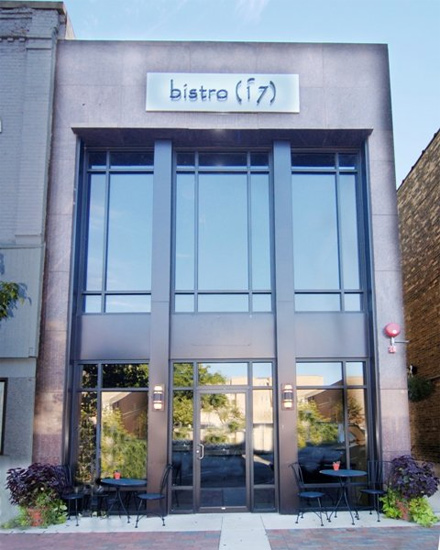 this image is provided courtesy of Jay Stephen…
Design Studio C, Ltd. collaborated with both the landlord and tenant to
squeeze a two-story bistro into a very narrow former card store. While
documenting the existing conditions, we figured out that the card store
had been a Three Sisters clothing store, remodeled in the 1950's by
Irene Cohen Edgar's grandfather, I.M. Cohen. We were able to save the
1950's era granite facing, while expanding the interior seating area
with a new, more modern storefront. We also saved the 1950's terrazzo
open winding staircase, which is a centerpiece of the bar and seating
area. A new enclosed stair was added at the rear to meet current
building codes for the new use.
Currently under new ownership as 17 North. https://www.facebook.com/17northwaukegan